75th+2 Anniversary Celebration
Published 5 July 2022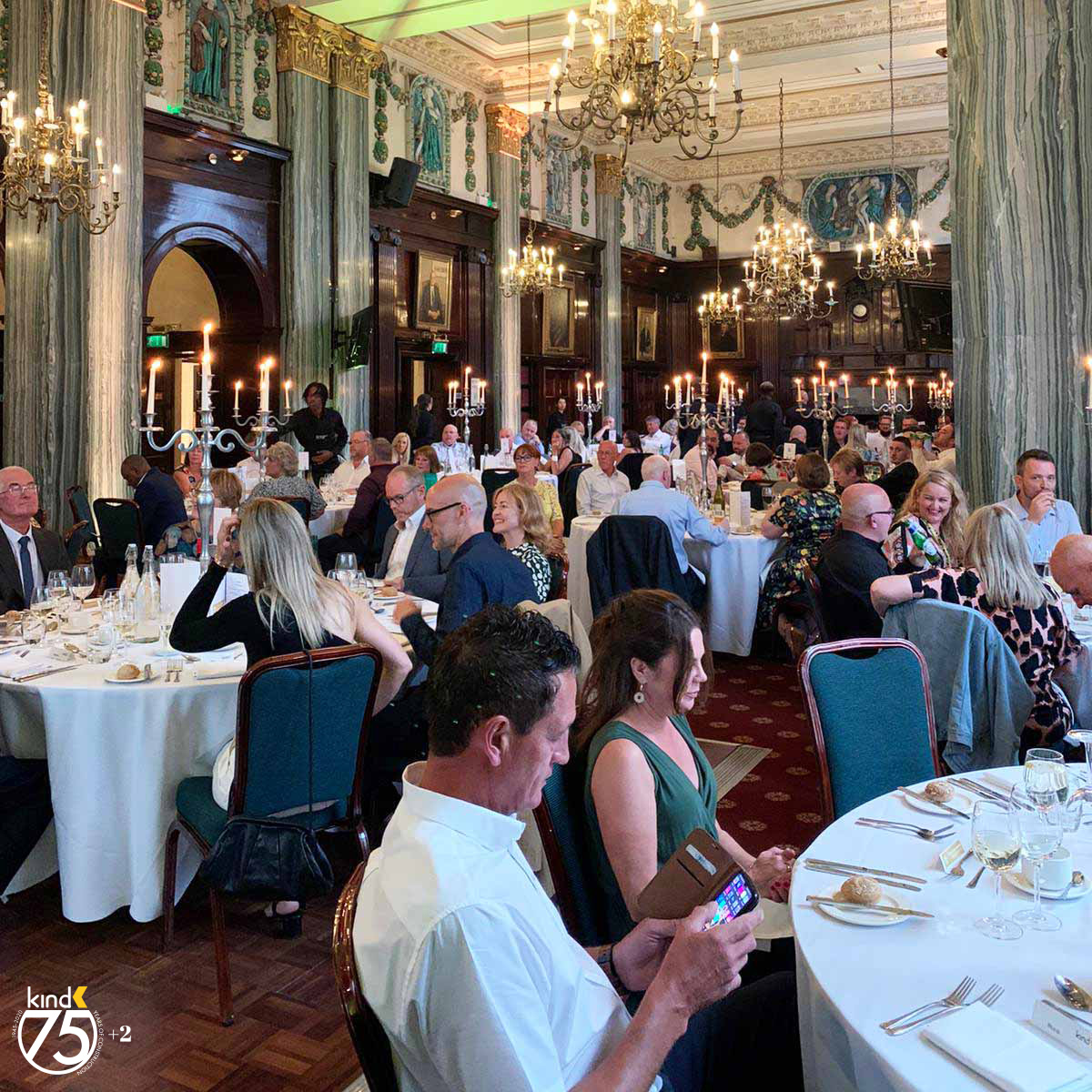 On Friday evening our board of directors were pleased to welcome our employees to The Law Society in Chancery Lane, as our company finally got the opportunity to celebrate our milestone 75th Anniversary - which we were unable to celebrate in 2020 due to lockdown restrictions. It was a fabulous evening, which was well attended by our employees across each of our sites and from both our head office in Leytonstone and our regional office in Croydon.  
 When we turned 75 in 2020 we were delighted to announce that Kind & Co had become an EOT (Employee Owned Trust) company, so the evening was very much a double celebration for all the Kind & Co team!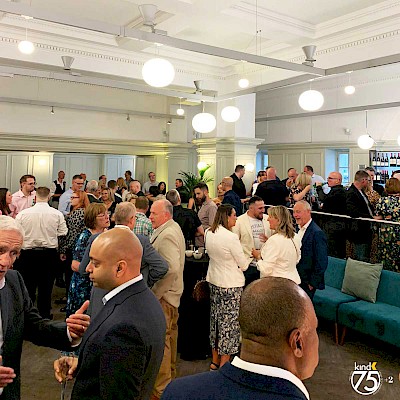 In 2020, we also became company supporters of the Lighthouse Club Charity, the only construction focused charity dedicated to helping those working in the industry by providing the construction community with financial, wellbeing and emotional support.  Therefore as well as an evening of celebration we wanted to take the opportunity to do our bit to raise awareness of the great work this charity does and at the same time support the charity as best we can by hosting a charity fundraiser on the night – we look forward to bringing more information about the fantastic amount raised on the evening when we present the money raised to this organisation soon! 
 The venue was very in keeping with the grand occasion, our Kind & Co team dined with their fellow colleagues and then danced into the night with live music from Fully FunKtional and we are pleased to share with you a few snap shot pictures from the evening!   
 A big thank you once again to all our employees for all your continued support – here's to another successful 75 years of Kind & Co!