A shining start for our first Lighthouse Day charity fundraiser
Published 22 August 2022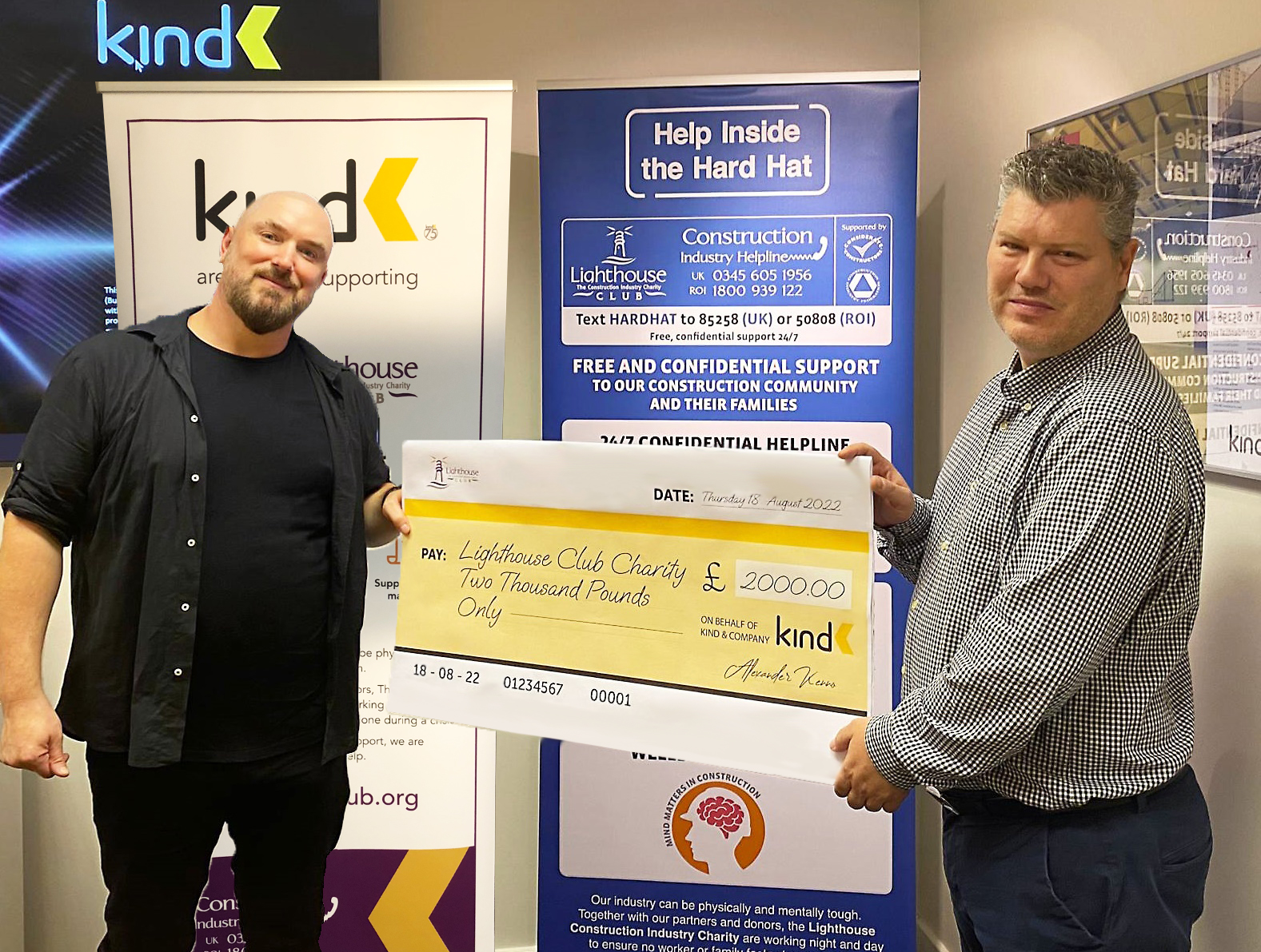 Last week, our Operations Director, Steve Juson, was pleased to welcome Tom McConkey (Head of Fundraising) from the Lighthouse Club to our head office in Leytonstone to present him with a cheque for the grand sum of £2,000 for the charity.
All money raised for the Lighthouse Club was thanks to the generous donations from our employees, their partners and special guests and our board of directors who announced they would match fund the total sum raised at our first ever Lighthouse Charity Day – which took place during our 75+2 Anniversary event in July at The Law Society.
To launch our first ever 'lighthouse day fundraiser' our employees and guests 'paid to play' a very tense game of 'heads or tails' prior to dinner on the night, however before the game began, our Op's director Steve used the opportunity to raise awareness of the charity by promoting the fantastic support services they provide daily for anyone in the construction industry in need of mental health, wellbeing or financial support.
Steve said: 'Since becoming company supporters of the Lighthouse Club in 2021, we have been looking forward to launching our first fundraising event, which will now become an annual date in the Kind & Co diary. We are thrilled with the amount raised by our employees at our recent event and thank them for their generous donations. We are already drumming up ideas for next year's fundraiser and are pleased to continue to support the Lighthouse Club'.
It is an honour to be able to handover this cheque to such a deserving charity – we are looking forward to next years event already!