Continuing to deliver Passivhaus Projects for Newham
Published 5 August 2022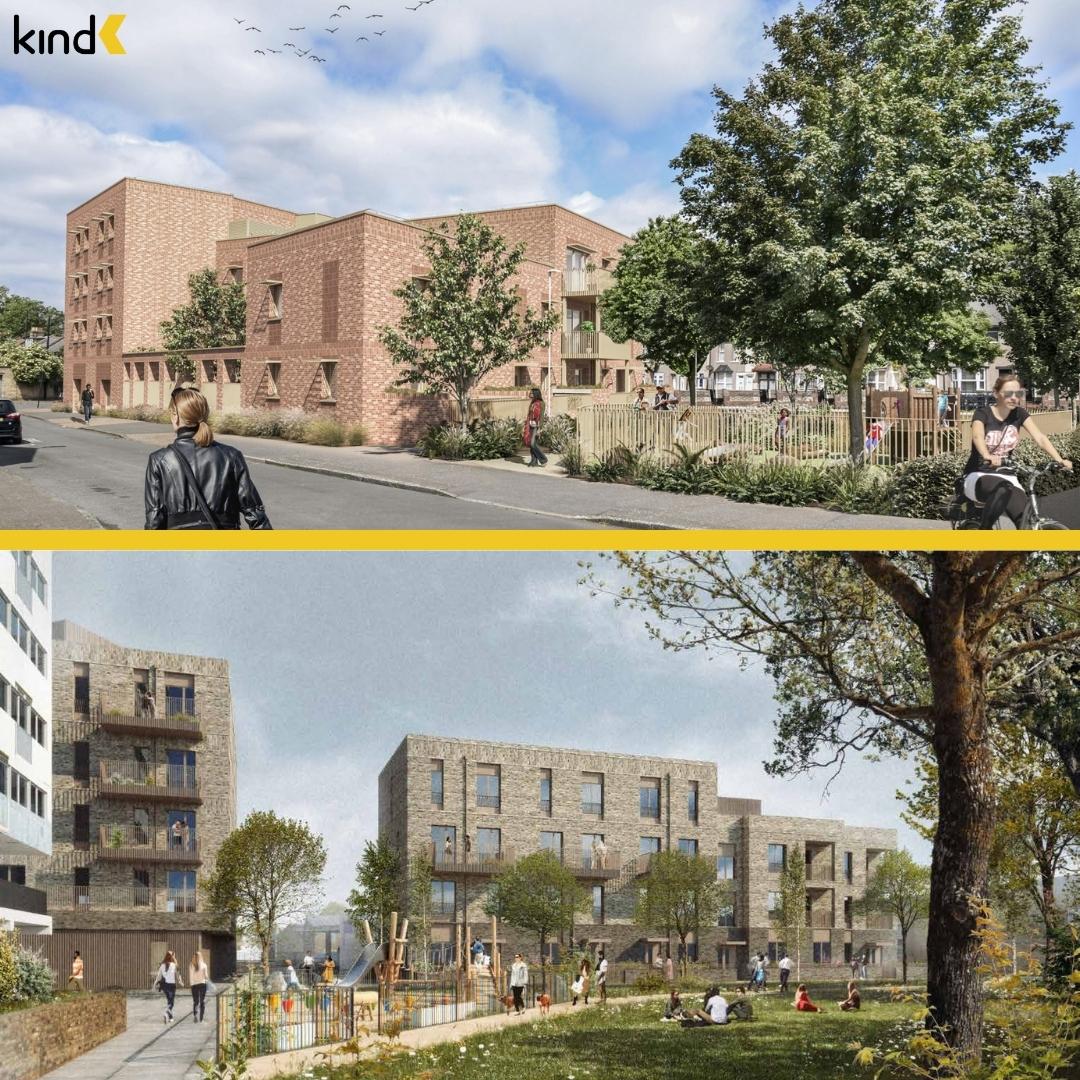 At Kind & Co we are delighted to announce we have recently been awarded a further two residential schemes for the London Borough of Newham, combined these two projects will bring an additional 49 affordable Passivhaus homes to this east London borough.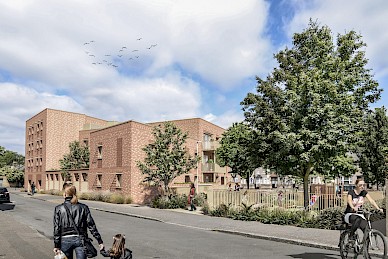 Morse Close, located in Plaistow, will comprise of 17 homes across a four-storey block, in addition to providing these new flats, we will be undertaking hard and soft landscaping to the surrounding area, incorporating a new public space that residents can enjoy.
Army and Navy (New Barn Street) will comprise of 32 homes across two blocks. It will feature a new public playing field, a playground area and an outdoor gym, uplifting this part of Newham, which was a former pub and garage site.
Newham Council has an ambitious housing programme to tackle the demand for truly affordable homes, committing where possible to building to a Passivhaus or equivalent low energy standard. We are pleased to be already working with the borough on two Passivhaus schemes which are currently under construction, with both due to complete in 2023.
Our Joint Managing Director Tony Battle commented:
'We are incredibly excited to be working collaboratively with Newham to realise their ambition to tackle both fuel poverty and address the climate emergency, by ensuring a great proportion of the residential developments they bring to the borough are designed to meet Passivhaus standards. With our sites Leather Gardens and Sutton Road mid-way through construction and now pushing forward to deliver Morse Close and Army & Navy, this will equate to an impressive 99 Passivhaus homes in total that we are pleased to be delivering'.
We have taken possession of both Morse Close and Army and Navy and look forward to providing regular updates on both developments as they progress on site.
Check out both projects to find out how we will be delivering these schemes: