Gardner Close Breaks Ground
Published 2 September 2019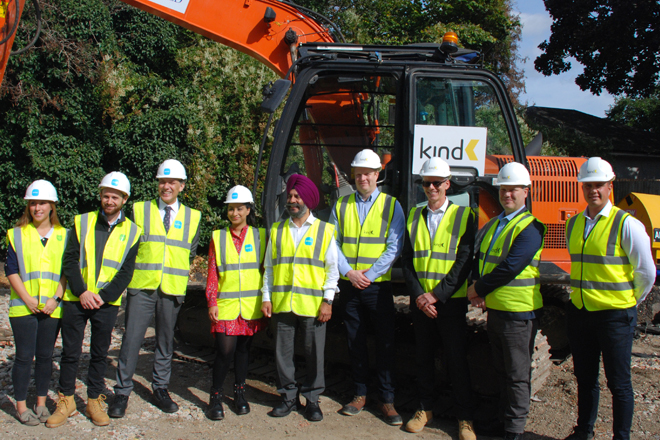 At a ground breaking event in Gardner Close, Wanstead, representatives of Redbridge Council, client Pocket Living and our own delivery team came together to mark the start of an exciting affordable housing project.
The four-storey development of 20 pocket units is valued at £3.3M and is expected to be completed in the last quarter of 2020. The units are aimed at London's city makers - the teachers, nurses, chefs, engineers, designers and web wizards...workers in both the public and private sectors. They're private, 100% owned homes, available to eligible first-time buyers for at least 20% less than the market value.
The concrete frame construction will be mounted on piled foundations and building will be faced in red brick. The design incorporates extensive use of natural light and will meet leading sustainability standards. Accessible communal areas have been 'designed-in' to aid build the community aspect.