Groundbreaking Ceremony: Blaker Court
Published 13 August 2021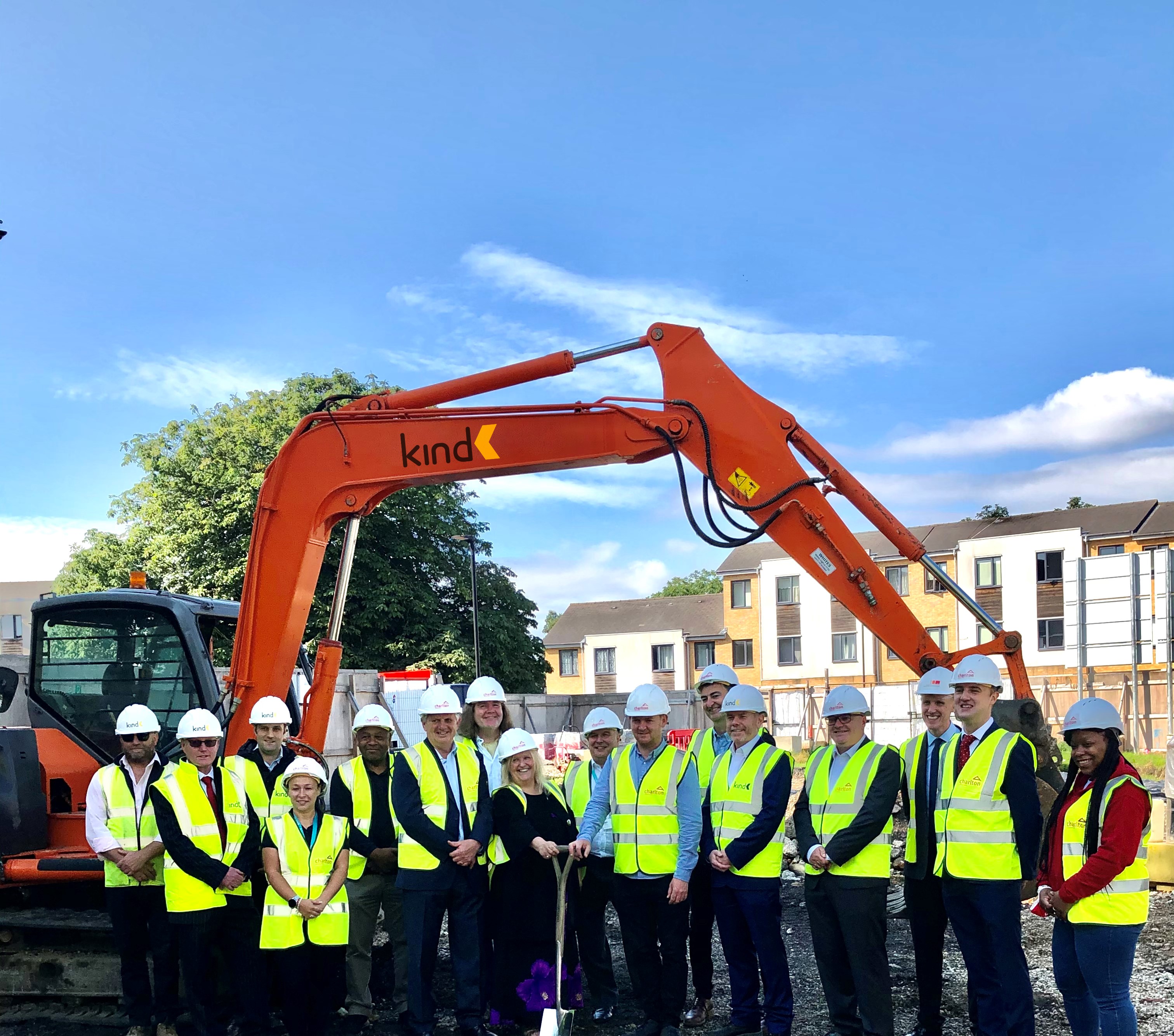 We were delighted to see the sun shine on site this week as we celebrated our most recent residential project to break ground.
Our site at Blaker Court, located in amongst the existing Cherry Orchard Estate, will bring an additional 14 high-quality homes to families in this community. 
Following demolition and site clearance, we welcomed our partnering clients, Peabody & Charlton Triangle Homes, along with representatives of the Royal Borough of Greenwich and prospective residents, to kick off the start of this project.
Our Joint MD Tony Battle, who attended the event, commented: 'It has been fantastic to be able to meet face to face today and witness first-hand the positive impact this development will have on the local community, there is a real requirement for new homes in this area of London and we are delighted to be able to partner with Peabody and Charlton Triangle Homes to deliver these additional flats.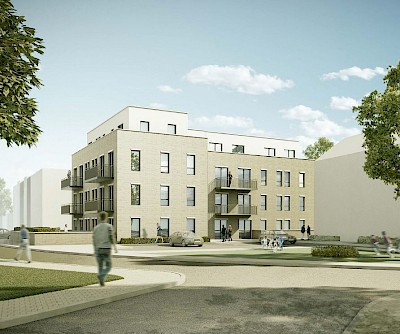 We look forward to providing regular updates on the progress of this scheme and meeting on-site again to celebrate completion in 2022.