High Praise feedback for our team at Styles House
Published 28 July 2023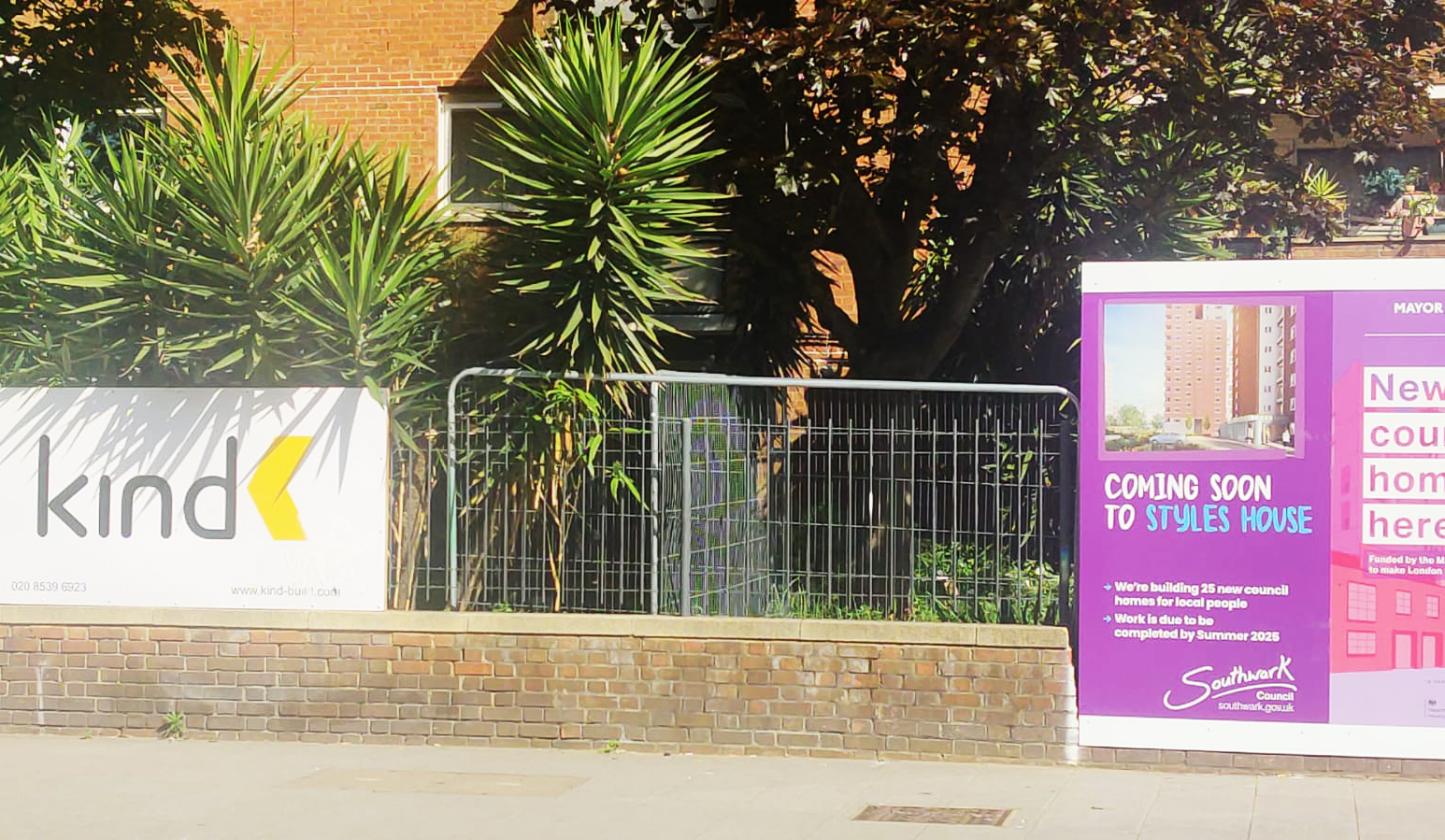 High praise for our delivery team at Styles House Ph1, who recently received this fantastic accolade from the Styles House TMO chair:
"Styles House TMO would like to say on record how impressed they are with the approach that Kind Builders have and continue to demonstrate daily. Kind Builders have been friendly and approachable from day one. It's never easy to work with a wide diversity of tenants on huge, very upsetting changes to their environment, and some people are bound to find the ongoing changes difficult. Kind builders have gone above and beyond to deal with problems as soon as they arise and have had a very understanding and experienced approach. Building projects on our estate in the past have been very problematic and stressful but working with Kind Builders has been a totally different experience. No project is ever problem free, but we would all like to thank them for their total professionalism, approachability and problem-solving skills. We would like to take this opportunity to thank you all".
The resident members are delighted with the effort our team have ploughed in to supporting the local community, as we continue with landscape upgrade works and an existing building improvement project in preparation for Phase 2 delivery.
The team were commended for their approachability and problem-solving skills, going above and beyond, and overcoming challenges as soon as they arise. Well done team Styles House. We are always delighted to hear such fantastic feedback regarding the approach our teams take to deliver quality projects for our clients.
It's feedback like this that demonstrates our Kind Effect company values in all their glory. Thank you to Kathy and her TMO team for your fantastic letter!
If you would like to read more about The Kind Effect, please click here.