Housing Brighton 2022
Published 4 April 2022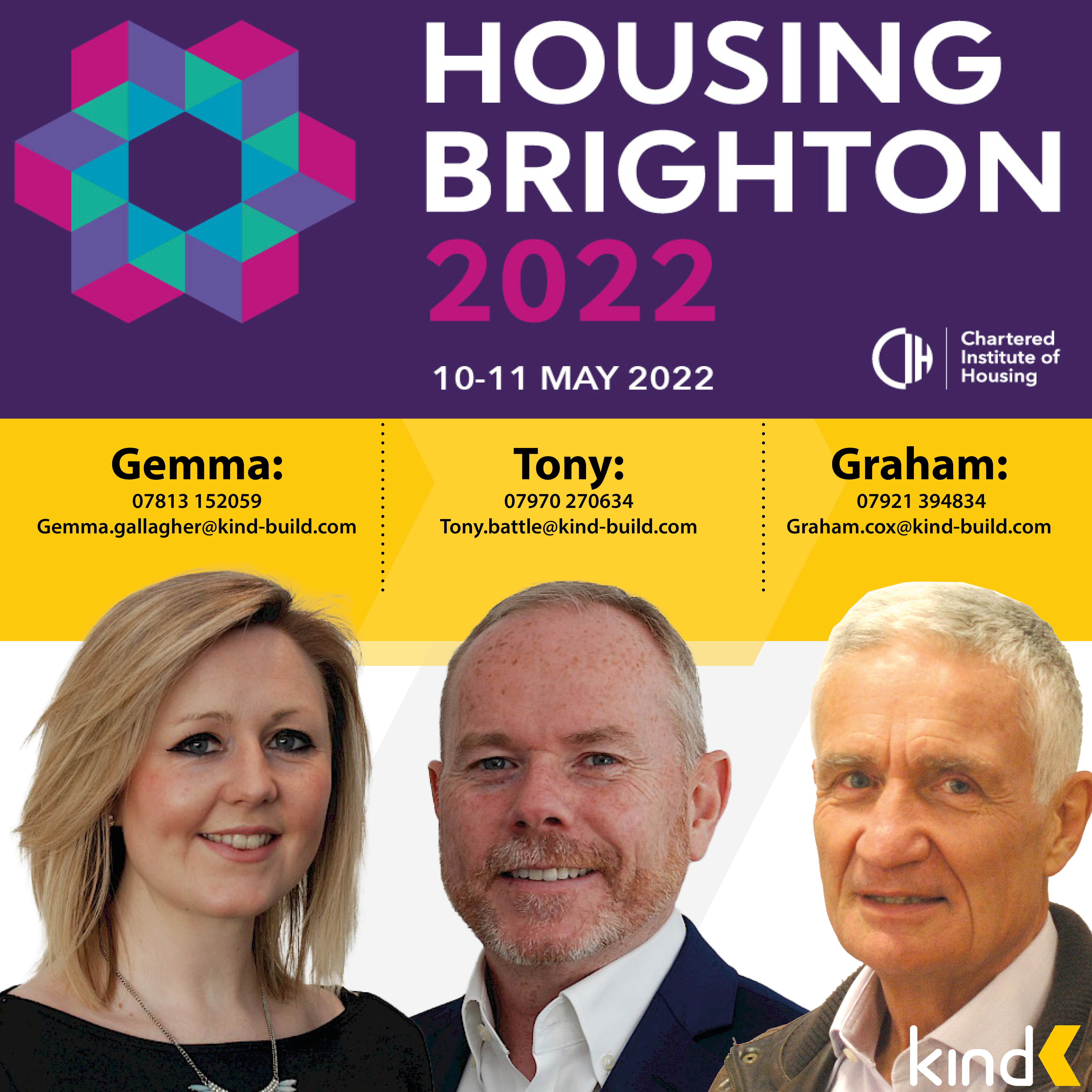 Come say hello and catch up with us over coffee! 

Kind & Co's Gemma, Tony and Graham are looking forward to the Housing Brighton 2022 Conference. Collaborating with our industry colleagues has always been integral to Kind and the way we deliver our projects. The construction industry has seen some of the most significant regulatory reforms recently (i.e. the Building Safety Act) and, combined with the uncertain economic times that lay ahead, it is increasingly important to engage with the right contractor early on to ensure safe, quality, and sustainable homes are constructed in our communities. 

At Kind, we are always ready to have engaging, proactive conversations about how we can add value to your project and deliver homes that make a difference. Which is why it's great to be face-to-face again and back at the conference in Brighton. We look forward to seeing you there!