Modular Home Innovation Success
Published 8 July 2020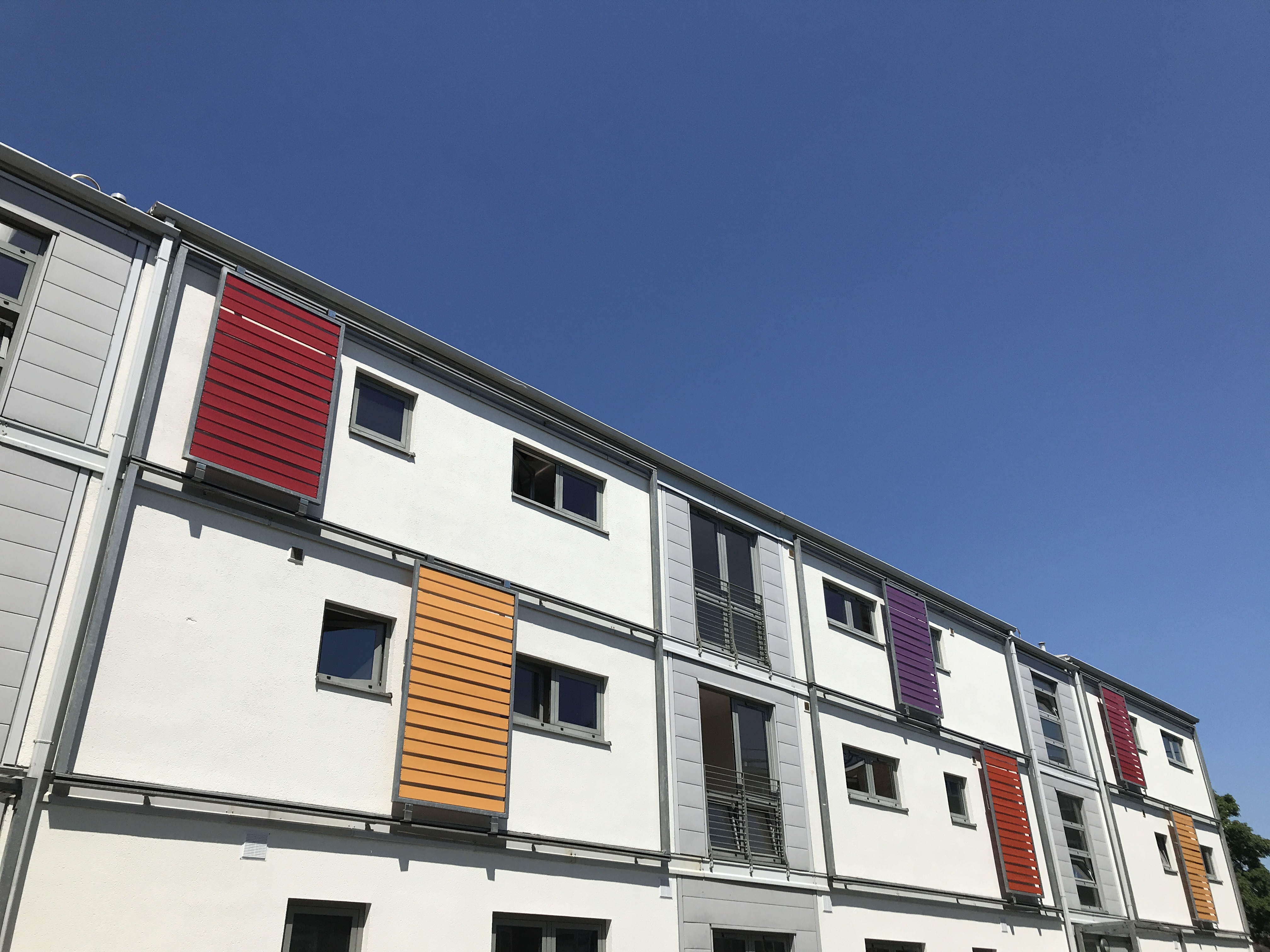 Kind & Company are delighted to announce the completion of the relocation and comprehensive refurbishment of a set of modular apartments providing much needed family accommodation on behalf of our client Ealing Council. The relocation project from Southwark to Hanwell was one of the first examples seen in London and we are thrilled with the outcome.
Providing high-quality accommodation which will provide temporary dwellings for up to 16 local homeless households not only makes use of a previously derelict garage site, but provides our client with a cost saving of around £125,000 a year by removing the need for expensive bed and breakfast accommodation which previously would have served as temporary living quarters. Rental income from the properties will total around £214,000 a year which means the scheme will pay for itself in just over eight years.
Kind & Company working in close partnership with Ealing council have been dedicated to not only modifying the layout of the apartments to maximise living space and create comfortable accommodation with newly fitted appliances and white goods, but to contribute to the on-going mission of creating homes that support the Mayor of London's zero carbon target. Solar panels have been installed on the roofs of the adjacent buildings and the very nature of the project to use an existing structure to create new homes has saved substantial amounts of energy and materials thus aiding waste reduction.
Moving modular buildings is not something that happens often, especially in London, with each building module weighing 30 tonnes. The whole project involved Kind & Company using specialist navigational planning, land preparation including the installation of a new road to result in a logistical triumph.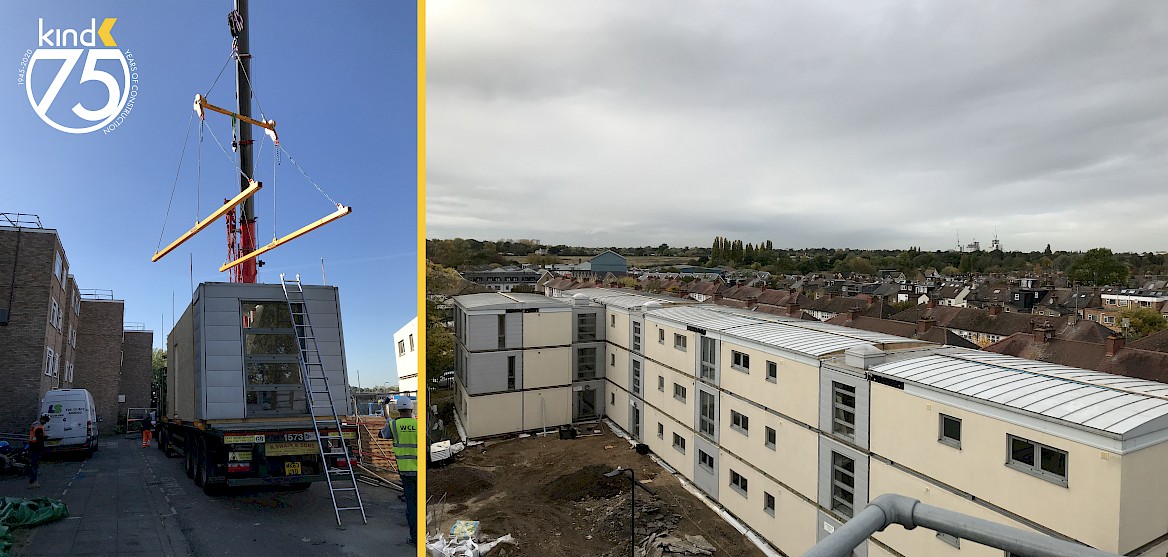 Kind & Company are market-leaders in this type of project with other recent similar modular sites including Sugden Way in Barking & Dagenham.  We possess the expertise to deliver a cost-effective, practical and innovative housing solution.
Tony Battle, Joint Managing Director said: "We are delighted by the successful delivery of this unique project to provide much needed housing for this London Brough; by upcycling and re-purposing these residential units it has reduced impact to the environment and demonstrated a positive and innovative method of how we can meet the housing demand."
We were pleased to see the project featured in the Ealing News Extra: https://ealingnewsextra.co.uk/latest-news/chris-payne-house-new-homes/