More Performance Beyond Compliance
Published 2 January 2017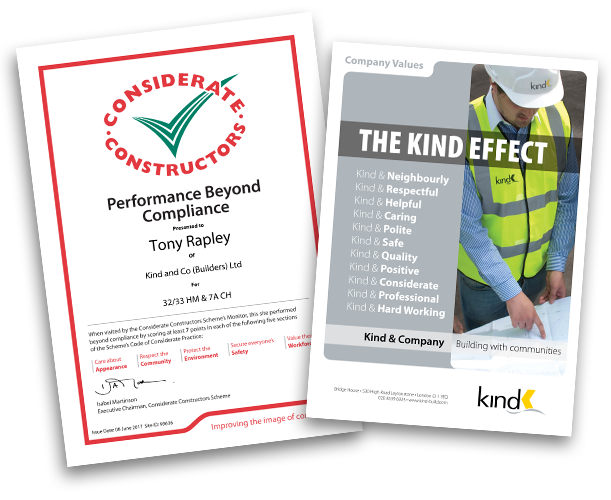 Following the achievement of winning a 2017 Considerate Constructors Scheme (CCS) Bronze award for Singlegate School, the succesful team are at it again with their current project, this time in the heart of London's prestigious Mayfair district. Site Manager Tony Rapley has just received another 'Performance Beyond Compliance' certificate for a multi-site refurbishment project in Hays Mews and Chesterfield Hill, London W1.
Comments received from CCS state, "You have been awarded 'excellent' (8) scores in all sections which demonstrate the highest industry standards. We congratulate the site team on this score". Furthermore, "We propose in this instance by way of encouragement to increase the score for this [Appearance] section to 9 (exceptional)".
The £2M project comprises high specification refurbishment of three separate flats within a couple of minutes' walk of each other. Two of the flats are above garages and the other is a maisonette on the top floor of an occupied block. The area has restricted access and is relatively quiet with no heavy traffic or pedestrian presence. Completion is scheduled for late summer 2017.