Site Visit with Sixty Bricks
Published 18 July 2023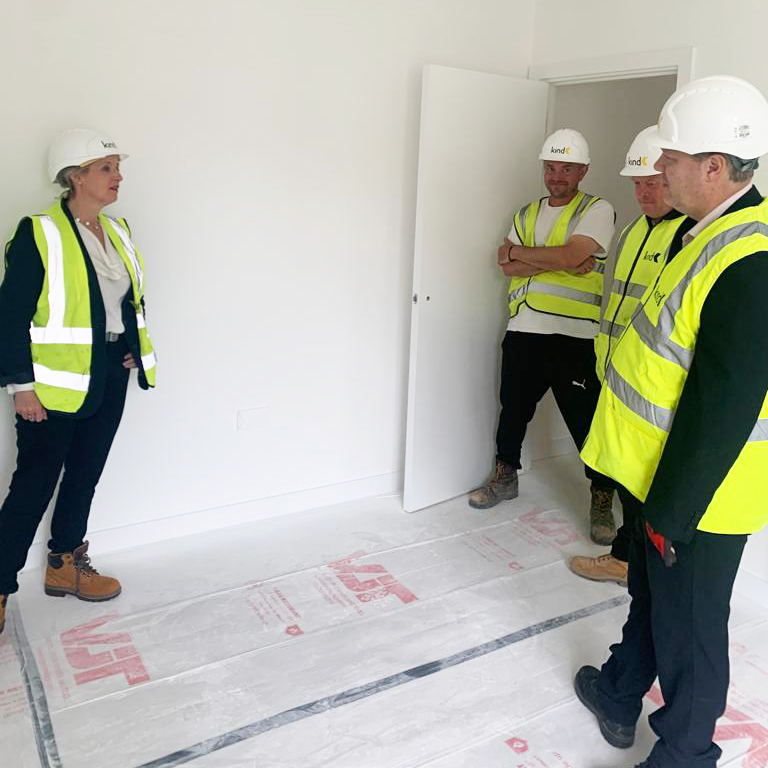 Last week our Managing Director Steve Juson was delighted to show Sixty Bricks' CEO Emma Osmundsen around 2 of our Passivhaus residential projects currently under construction. It was great to hear her positive feedback about the quality of our projects! We are looking forward to completing these sites for our client London Borough of Newham and are currently in the process of delivering 6 Passivhaus schemes across London right now.

Shadowing Emma was a work experience student, Zahra - it was a pleasure to also welcome her to site on what was her first ever tour of a live site. We hope we inspired!

At Kind we are pleased to share our experience delivering a wide range of Passivhaus projects.