Students Visit Modular Housing Relocation Project
Published 21 November 2019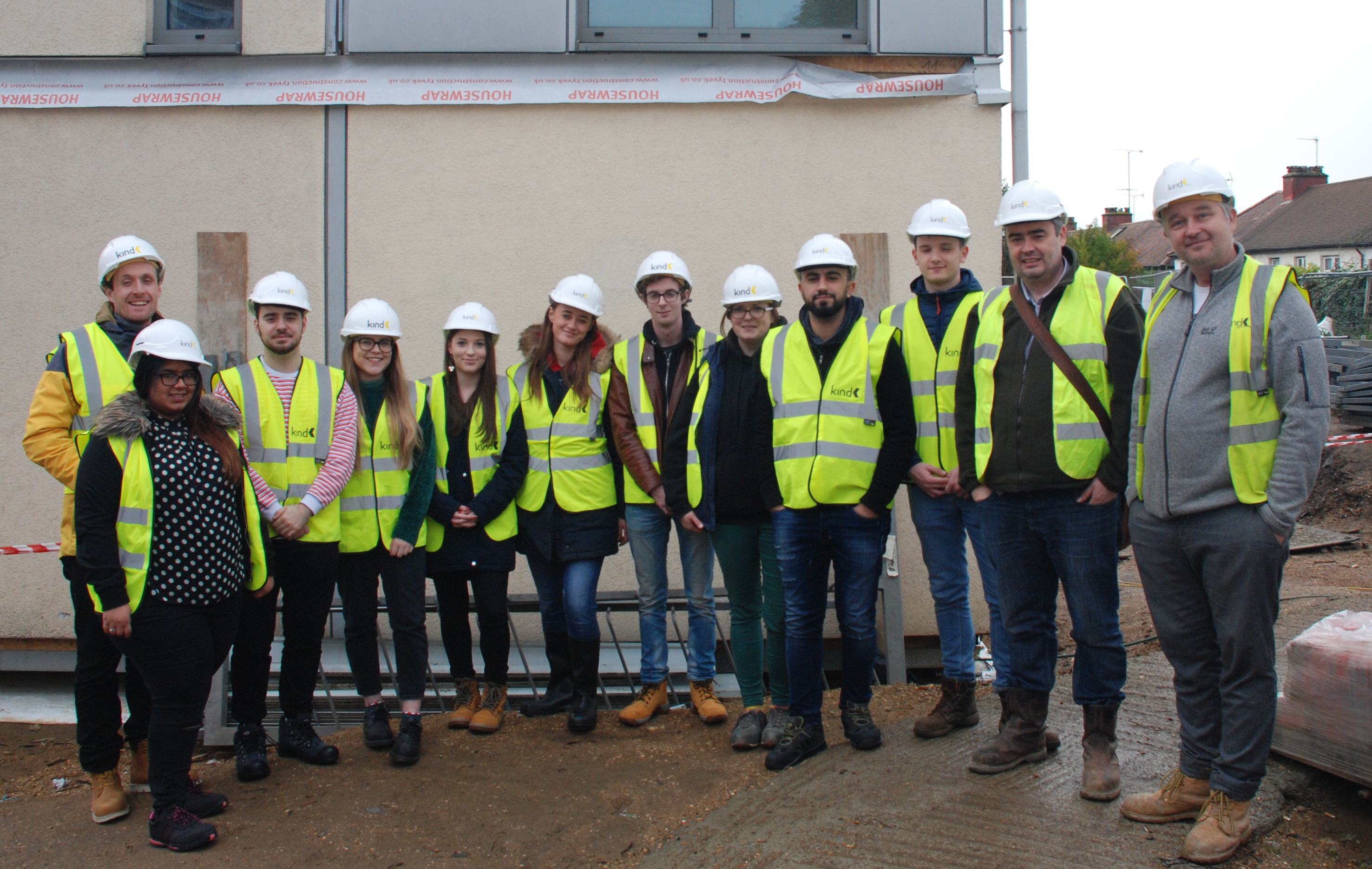 A group of 2nd year architecture students from the University of Suffolk have visited our site in Lambourn Close, Ealing to learn about modular housing and construction and to give them a grounding in the technical disciplines of the profession. During their visit the students were given a safety briefing, before being guided through the relocated modules, shown the technical and architectural features of a modular building and familiarised with the activities of a live construction site.
Designed and built offsite in Poland fifteen years ago, the three-storey modular block was demounted and relocated from Camberwell in south London during the third quarter of 2019 and is currently being refurbished to house homeless people. With each module weighing 30 tons and with extremely tight tolerances for transportation and reconstruction, the whole process was a logistical triumph. This involved careful navigation planning, land preparation and the installation of a temporary road.
Significantly, the London Borough of Ealing, our client, had the foresight to give these modular units a new lease of life. The flats are being located on council owned land that was previously occupied by derelict garages. The project, which demonstrates the advantages of quality design and modular manufacture is due for completion during January 2020.
This comes as the government appoints Mark Farmer as the Modern Methods of Construction (MMC) Housebuilding Champion to scrutinise the use of modular construction. MMC will play a big part going forward in the housing market. Kind & Company is pleased to be not only relocating these existing units in Ealing but also placing new MMC units on our Sugden Way site in Barking & Dagenham.
These projects are giving us a great opportunity to see what works - learning from the past and building for the future.