Whitlock drives ahead as we 'top out'
Published 28 June 2023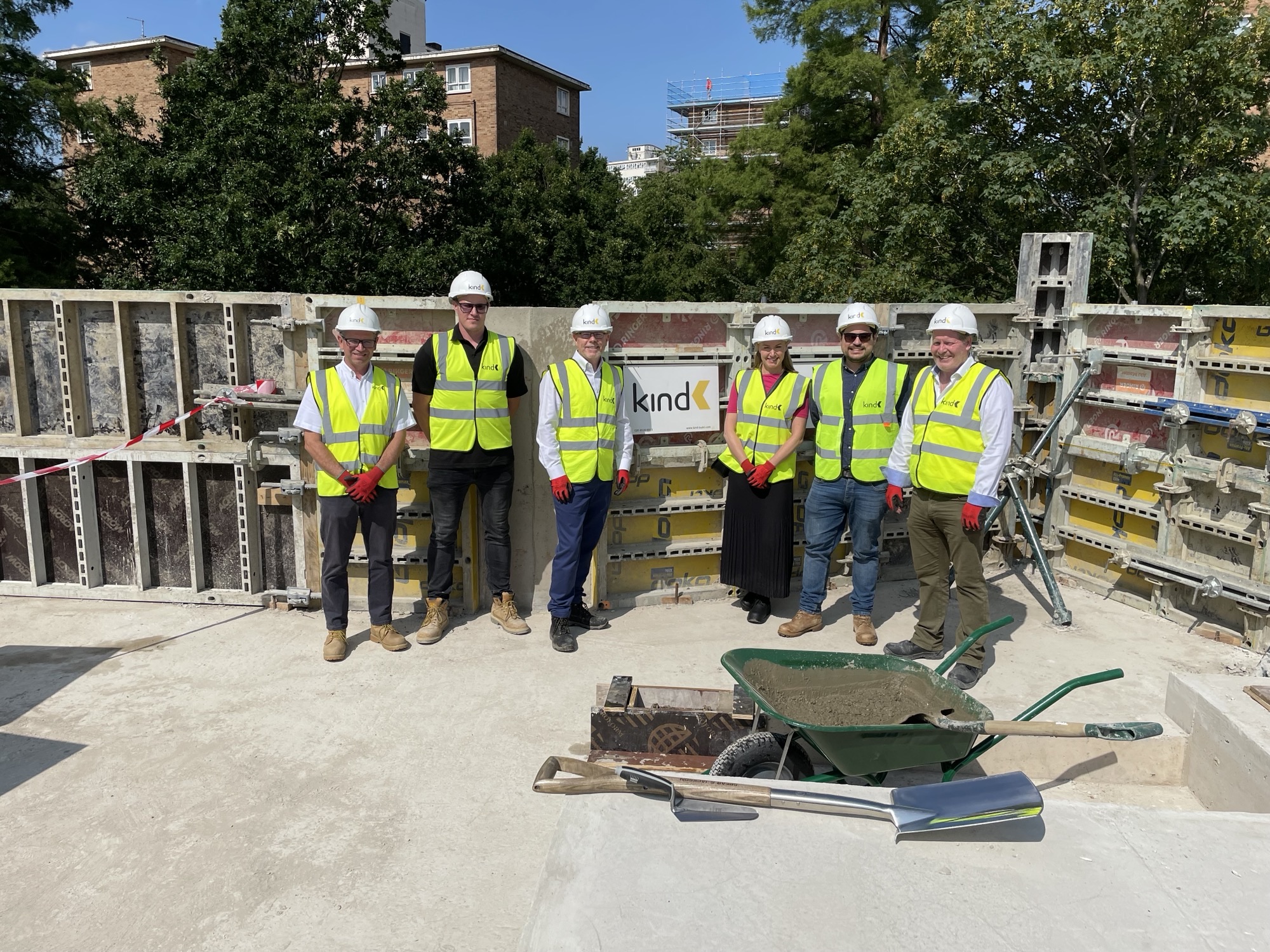 Last week our delivery team at Whitlock Drive were delighted to welcome our client Wandsworth Council on to site, marking a significant milestone in the development of this affordable housing scheme.
Joining us to conclude the final stages of the concrete pour at the top of the block, was the development team responsible for delivering the project at Wandsworth Council. Also 'helping out' on site was our Joint Managing Director Tony Battle, who carried out his final topping out ceremony before his retirement at the end of this month. After the event Tony commented:
"It was an absolute pleasure to join our client on site for this milestone event, in what was my final 'topping out' ceremony before I retire from Kind & Co at the end of June. Whitlock Drive is yet another shining example of how collaborative working results in fantastic progress, which ensures we collectively deliver this much needed housing for the local residents.
This scheme is located on a particularly challenging infill site and so quality must begin by working together, understanding how to work with the tenants around the site is as vital and I was therefore pleased to hear from both our client and the team on site that our working relationship is going great. Our Kind Effect is in full flow on site".