Deputy Mayor of London Visits Two of Our Sutton Sites
Published 1 August 2018
As building work continues on Kind & Company's projects for Sutton Council, the Deputy Mayor of London for Housing and Residential Development toured the new build council home sites on Wednesday 1st August to see the progress being made.
James Murray was given a tour of the new build sites at Fellowes Road in Carshalton and Alcester Road in Wallington. A third site in Richmond Green, Beddington, is also under construction.
James Murray, Deputy Mayor for Housing and Residential Development said: "Councils like Sutton have a vital role to play in building the homes London desperately needs, which is why the Mayor has launched the first ever City Hall programme dedicated to supporting council housing, helping get 10,000 new council homes underway over the next four years. It's really exciting to see these new sites in Sutton, and we look forward to them providing much-needed new council homes for the local community."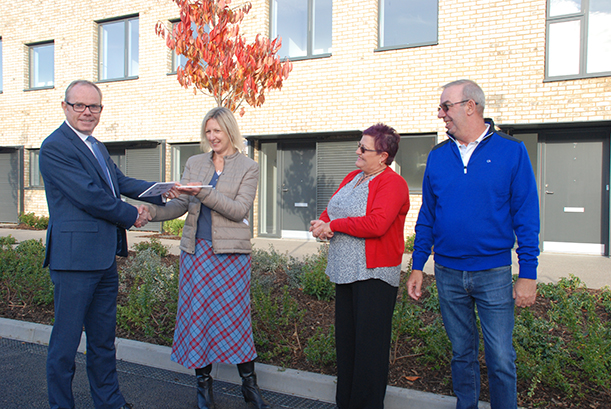 Tony Battle, Joint Managing Director of Kind & Company said, "It is important that local SMEs have the chance to participate in significant schemes such as these. Kind & Company are proving here that we have the skills, capacity and agility to deliver quality developments on time and to budget. Furthermore, being London based allows us access to a knowledgeable supply chain aware of the requirements of operating in London and the south-east."
Cllr Dombey said: "Building these new high-spec homes is just one of the ways we are supporting our local community, young families and those that need new homes. Given the financial difficulties we face in financing, these 93 homes are no mean feat."
The housing is designed by award-winning architect Bell Phillips and comprise a mix of one, two and three-bedrooms, suitable for families, including ten that are wheelchair accessible and tailored to an individual's needs. The new homes will incorporate energy saving measures, such as solar panels.
Details of the three projects are available [Here]
For more information from the council's point of view please visit: Www.sutton.gov.uk/Newcouncilhousing