Top of the block for Clapham D01
Published 26 October 2021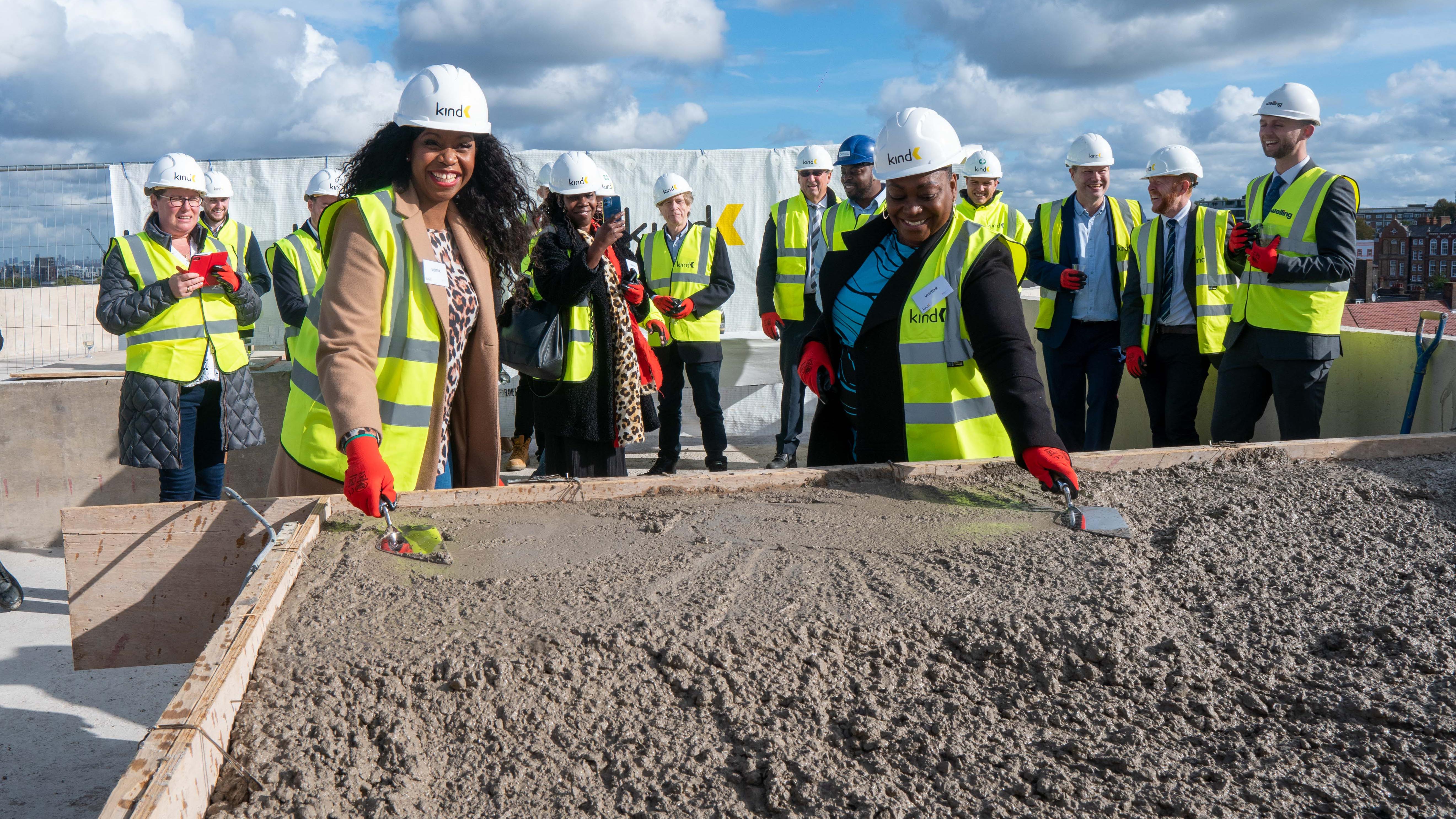 Yesterday we were delighted to host a topping out ceremony on site to mark the completion of the concrete frame for our project Clapham Park D01.  The scheme which is located within the Clapham Park Estate will provide an additional 50 homes for residents in Lambeth. 
Following a site induction, our guests, along with our client MTVH, visited the top of the building and we proceeded with formal speeches and ceremonious pouring of the last part of concrete to complete the structure of the building.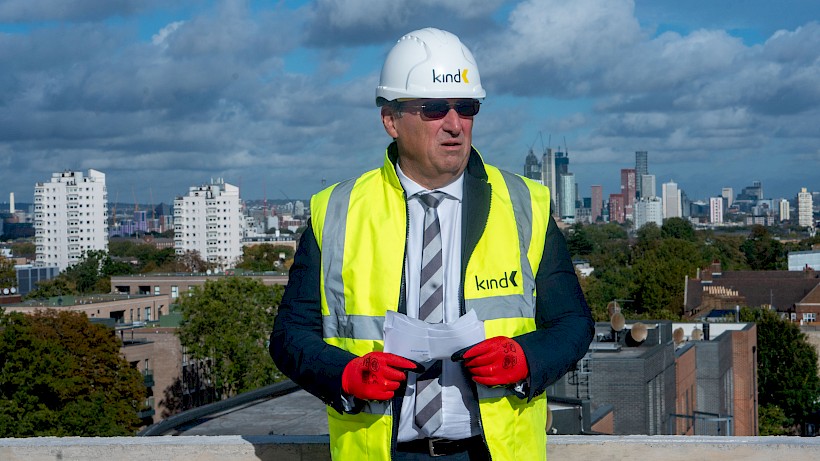 Our Joint MD Bill Bassenger opened the presentation with a brief update on the progression of site: 
"We are delighted to welcome everyone to this 'topping out ceremony', as we move into the next phase of delivery for this scheme.  It is lovely to hear the story behind the naming of this block, I am sure Keith would have been delighted and his family must be very proud of the legacy this building will bring - as a former long-term resident, and someone who clearly played an important role in the formation of this housing association, it is a great tribute.  
"This is the second scheme we will be delivering within Clapham Park for our client, with our last project completing in 2017.  We were delighted to have been selected to return to the estate to contribute towards MTVH's 15-year programme to provide quality new homes for its residents''.   
Additional speeches included Sharon Shaw, daughter to Keith Shaw, a former resident and volunteer who played a big part in influencing better housing for the residents of the estate in the 1950s until his death in 2018 & Cllr Ed Davie of LB Lambeth, along with a final speech from MTVH'S Development Director Guy Palmer. 
It was a fantastic day which was enjoyed by all attendee's!  We look forward to welcoming our guests back along with the new residents when this block completes in 2023.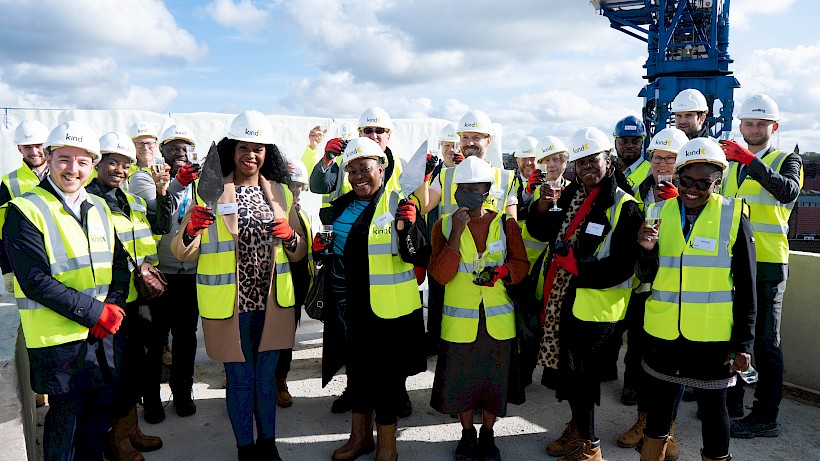 To find out more about our client MTVH and to learn more about the naming of the new block and street name click here: 
https://www.mtvh.co.uk/news/new-affordable-clapham-park-homes-named-after-windrush-housing-pioneer-and-local-regeneration-champion/