Keats house gets a visit from the The Lord David Evans of Watford to mark handover
Published 4 July 2023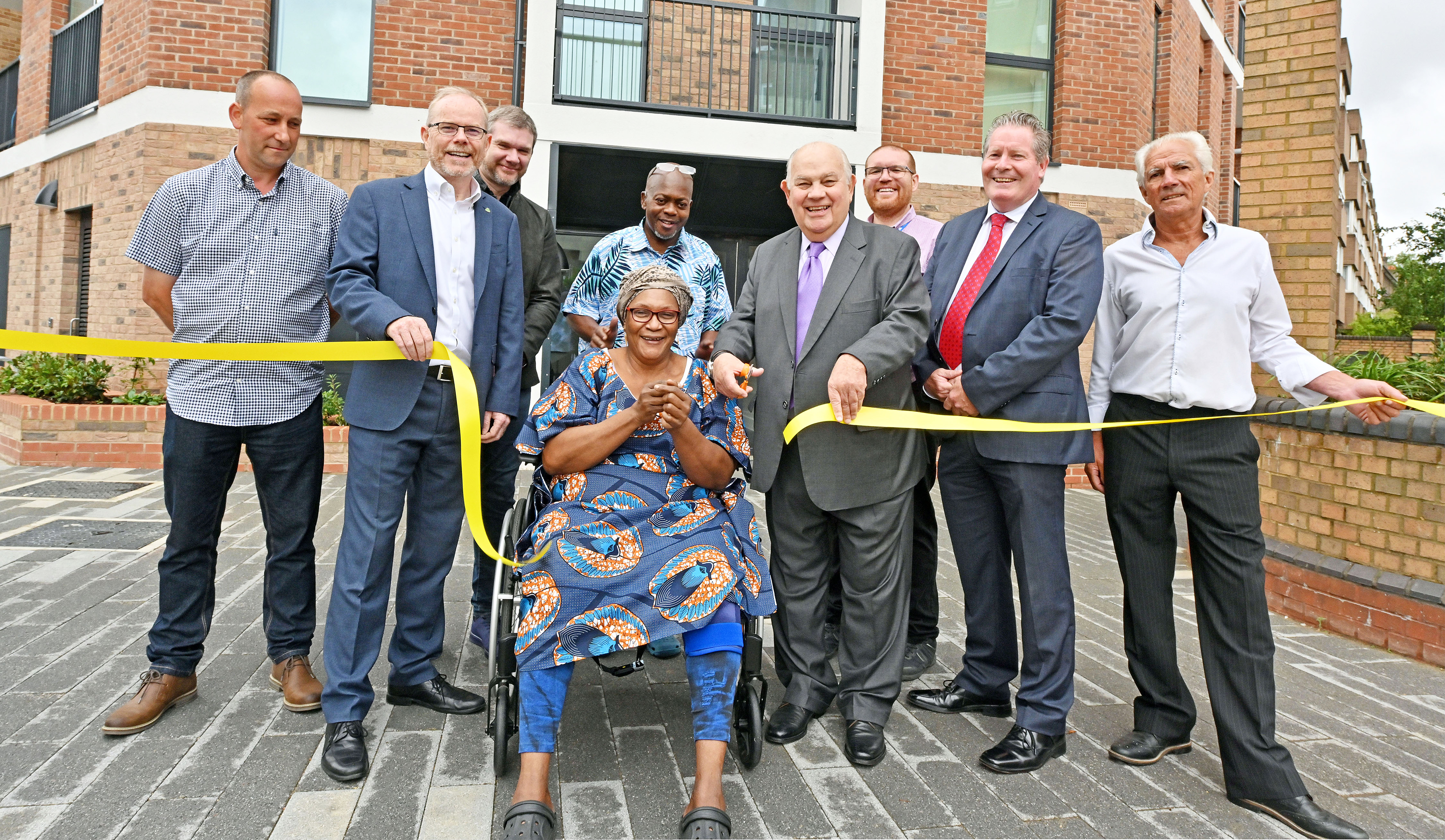 Last Thursday, our delivery team were delighted to welcome The Right Honourable Lord Evans to Keats House, joining us to celebrate the handover of 11 quality council homes for our client, the London Borough of Tower Hamlets.
The block, which was previously a car park site, located near the iconic Roman Road market was declared complete in a traditional ribbon-cutting ceremony, by Lord Evans himself.
During the ceremony, Lord Evans commented that he and his family moved out of Chalk Farm, London, in 1948 into a newly built and large council estate near Watford. He relayed: "Everything was new, from the road, schools, shops, and the utility houses. In those days there was no central heating and only one toilet in most of the houses. It is truly fantastic to see the 11 new council apartments, incorporating the latest techniques to provide comfortable, user-friendly homes for their tenants. I am so excited and very impressed to now see the high standard of collaboration in planning, construction, and the modern facilities in Keats House. My congratulations to all involved and particularly the tenants, who are fortunate enough to move into these 21st century homes."
Our former Joint Managing Director Tony Battle was also present at the event in his last ever ceremony, he was thrilled that Lord Evans was invited to see our completed scheme, commenting:
"I am honoured to be joined here today with Lord Evans to mark the completion of another quality residential scheme delivered by our team at Kind. Since its completion, we have had such fantastic feedback from our client and those living in the local community praising this development, which has undoubtedly transformed the streetscape here at this busy junction within the borough. The key to our quality is collaboration and working closely with our client and the community, and that is why each of our residential schemes continue to be a roaring success. It has been a pleasure to work with the professional team and our client who have all worked in this manner to get this project completed. It is fitting that Lord Evans joins us here today, himself chairman of the Institute for collaborative working, which supports businesses and promotes the benefits of collaboration, and the valuable role it brings to organisations.
At Kind, we have always understood the benefits of collaborative working. So as the government drives for collaboration in construction, we look forward to continuing to bring this core value to each project we deliver going forward."